Vissza az összeshez
Hírek
It's summer: time to go on holiday on a EuroVelo route!
2023. június 27., kedd
We are happy to share three initiatives to make your summer on EuroVelo routes rewarding, cheaper, and more fun! Join the Summer Photo Contest and win a cycle trip, enjoy a discounted stay at Swiss hostels and share where you have been with the EuroVelo Team and community.
The 2023 Summer Photo Contest
For the fifth year in a row, you can win a fantastic €1,500 trip on EuroVelo 15 – Rhine Cycle Route or EuroVelo 19 – Meuse Cycle Route! Cycle on any of the routes, take your best shot, post it on Instagram and enter the contest!
Read all the rules on the Contest page of our website... and good luck!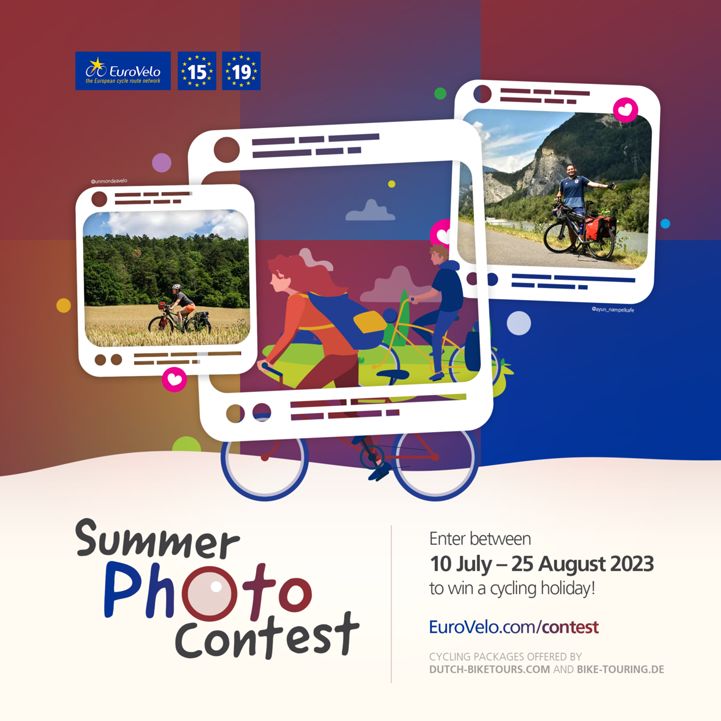 Special discounts at youth hostels along EuroVelo routes in Switzerland
Participating Swiss Youth Hostels along EuroVelo routes
Unable to view content? Please try disabling your ad blocker or other similar extensions for this page